Our story

that inspired it all.

Our founder, Vlad moved to NYC after graduating from college with the hopes of landing a job at one of the big consulting firms. While working an unpaid internship, he got a second job as a mover in order to pay for rent and food. Soon it became clear to him that he liked working on the truck more than he liked working in the office. So he made a career change and got a job in the moving industry. He worked his way up through all of the positions – mover, foreman, sales representative and finally sales manager; thus gaining complete understanding of what is needed to make every moving day a breeze.

A few years later Otter Moving & Storage was founded with the goal of expanding his values & knowledge to more people and providing the seamless moving service to even more New Yorkers.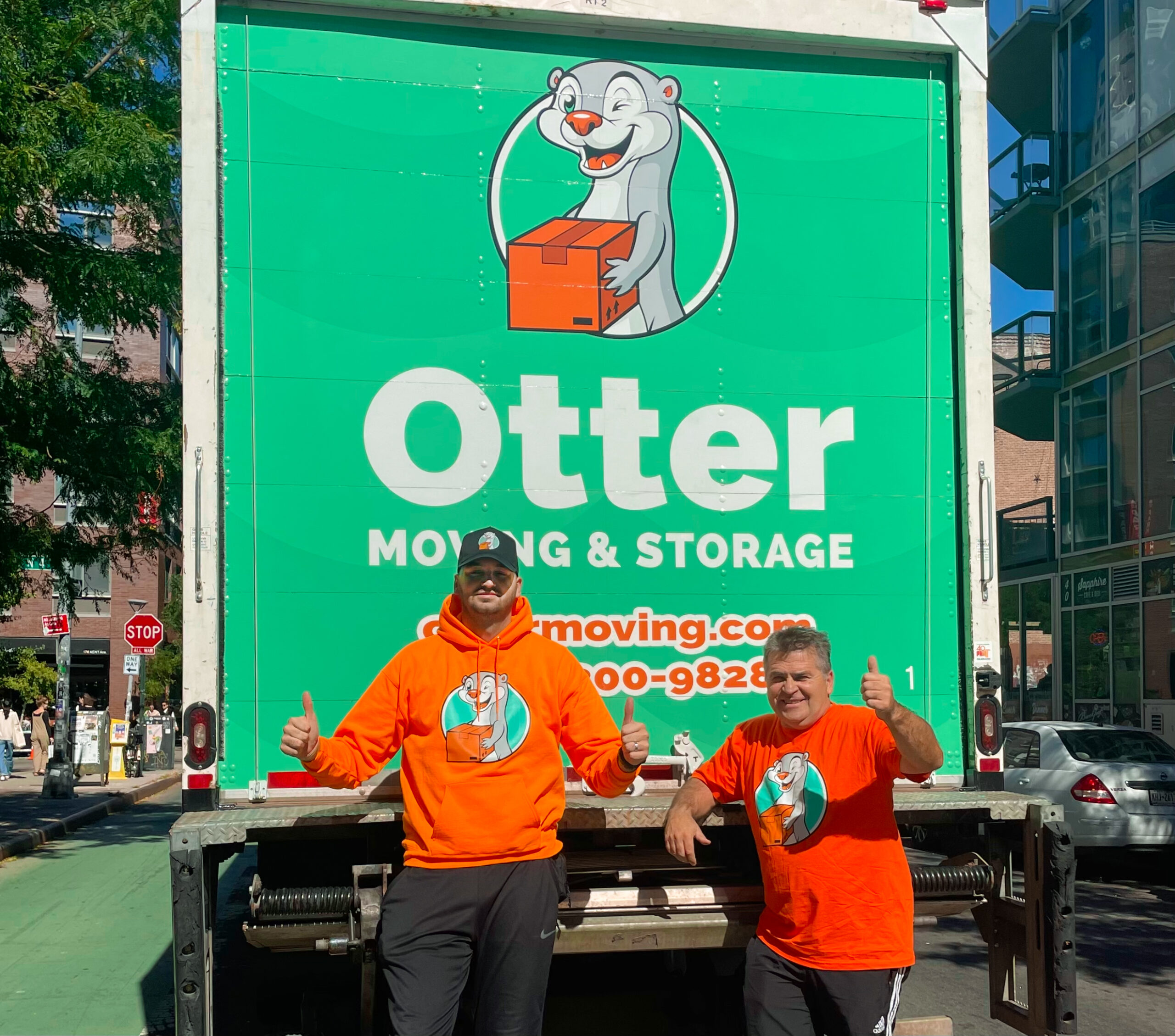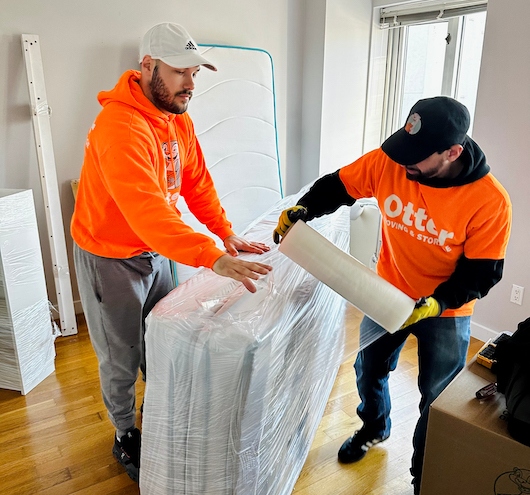 Brooklyn

born and raised & community oriented.

We spent the last 10 years doing what we do best – moving New Yorkers. We got to work with some amazing people, we got to know thousands of customers, and we believe we learned what it takes to make a moving day a positive experience. It's simple – being kind to each other takes the nerves out of the moving day and makes everything just a tad easier. Armed with kindness we set out to open our moving business. 

Founded in the summer of 2022 in North Brooklyn; we're proud to call ourselves Brooklynites. With a parking lot in Greenpoint, and offices in Williamsburg – we are located right in the heart of the Brooklyn's most vibrant communities. We are engaged with local businesses, charities and neighbors through common values and volunteer work.
Values

that set us apart.

Our mission is to provide exemplary moving & storage services to each and every customer, by focusing on transparency, communication, kindness and ultimate customer satisfaction.

We believe that every customer deserves a transparent moving quote & kind, professional movers – so we made our whole process just that. By combining our values with care for people we employ, we created a culture based around making the customer satisfaction our #1 priority. 

We love moving you into the next chapter of your life. New job, new relationships, downsizing – we'll be there for you through it all. With our easy to understand fixed rates, we are certain that we will find a moving solution that fits your needs and your budget.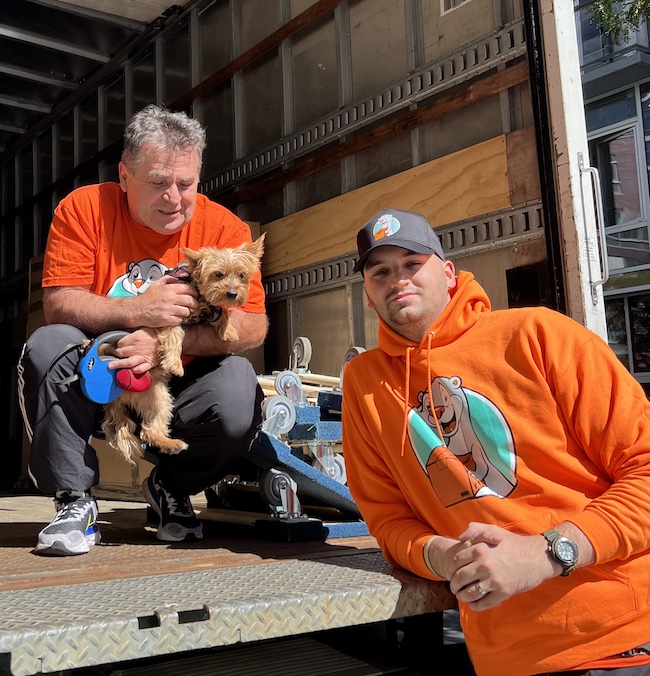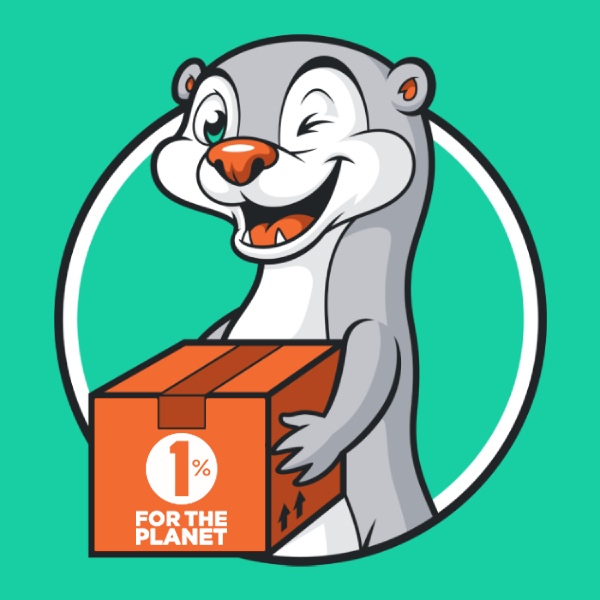 Our commitment

to our planet.

Otter Moving & Storage has been founded on firm values when it comes to customer service, but also when it comes to our planet. Transportation was and still is considered to be one of the main contributors to the worsening situation around the climate change issue. Moving industry played a big part in this, polluting our planet in several different ways. Emissions, cardboard, plastic – for a long time these have been considered unavoidable polluters in our industry. While the electric moving trucks are not yet available, we are focusing on doing what we can to minimize the negative imprint on the environment by minimizing the use of cardboard and plastic, as well as joining a world leading group of businesses 1% for the planet, which bounds us to donate 1% of our total yearly sales to foundations that are focusing on making positive impact on making the Earth a more sustainable place to live.
Know your moving cost upfront with our
guaranteed fixed rates.
The key to a smooth move day is the timely and detailed planning. That is why we have designed our quotes to be quick to get, easy to understand, transparent and upfront.
Our experienced moving consultants work with you to collect detailed information about your upcoming move (date, addresses, inventory list, additional requests) and put together an all inclusive fixed rate quote for you within minutes.
It is important to share exact details of your move with us, so that we can make sure that the quote we give you actually covers everything that you need us to do. For your convenience, we are offering four different ways to get the quote:
Call 212 300 9828 & have your quote in 5-10 minutes.
Fill out our quick inventory sheet & receive the quote via email.
Meet your representative via video call & have your quote quickly.
We offer onsite estimates for select zip codes and move sizes.
Fixed rate moving quote includes:
___
*Gratuity for the movers is not included 
*Supply and packing of the boxes can be added
*Some furniture might require special handling fees
FAQ
We tried to put ourselves in your shoes and answer all of your questions in this section. Follow the link below to see the full list of frequently asked questions (and answers), or contact us using the buttons below.
Great communication, no fuss, caring with my things and super trustworthy! They also quoted me less than any other mover I was talking to. Perfect movers! Thank you Vladimir!
I had a last minute move and I reached out to multiple companies and Otter Moving & Storage was the only company that could schedule it on such short notice. Vlad provided me with a fair price & my moves Marko and Bob were extremely polite. They even gave me their cute sticker for my laptop! I highly recommend them to anyone who is looking for reliable and efficient movers.
I hired Otter for my move from NJ to Brooklyn, they got here on time, were very efficient and friendly, they even had the wardrobe boxes for my wife's clothes! I would deffinitely recommend them to everyone and will hire them again for my next move next year.
I had a great experience with Otter Moving from the the first call to the end of my move. My contact was Vlad who walked me through the service and answered all of my questions. Every interaction with Otter was prompt and the movers themselves were very efficient. They had my studio apartment packed and moved so quickly, I was in shock!
I reached out to Otter Moving after a recommendation from my building super and I did not regret it. This was my first time using a moving company and they made the process very easy and convenient. I spoke to Vlad who explained the process in detail and offered me a good quote. Movers were nice to deal with even though I had a few extra boxes. I'd definitely recommend to anyone looking for movers!